Glenn Holmes
Autobiography - Glenn Holmes (lead guitar)
I have always been into music, having come from a musical family. I took up the guitar when I was about 10 years old, which makes me 25 years old now, (yeah right, I know).
Anyway, the first band I played in was... you guessed it ... "The Holmes Family". Then I played in Christian rock bands such as Filament, JCB and Agent. I then discovered alcohol and joined Vengeance, Nemesis and moved on with Operation Anvil and also named a band after my son "Charlie's Dad's Band".
I stood in on occasion for other bands when they were a guitarist short, such as Sensible Shoes, King Rat & The Soul Cats, Roadhouse, and me being short, it wasn't a problem.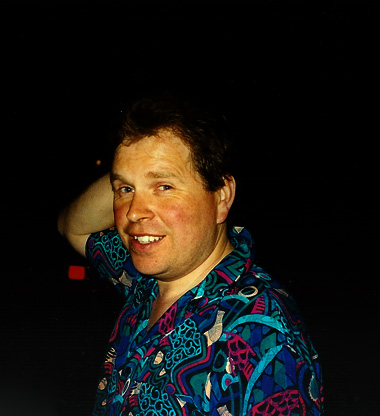 Glenn Holmes - After Jersey Gig - circa 1997
I have been with City Limits since 1995. My favourite gig with the Limits was the one at St James with the Youth Orchestra, also available on DVD.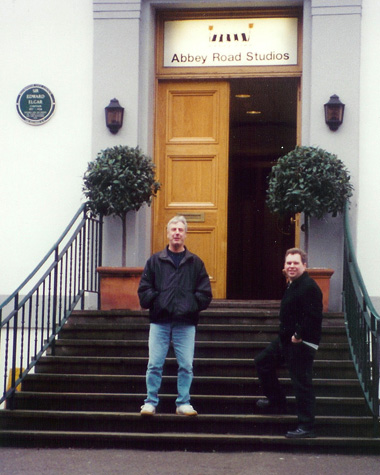 Denis & Glenn aiming for Abbey Road recording contract? circa 2001
Well that's me in brief, any questions, don't hesitate to email the site.
Cheers for now
Glenn